June 12, 2019
25 Inspirational Quotes for Entrepreneurs.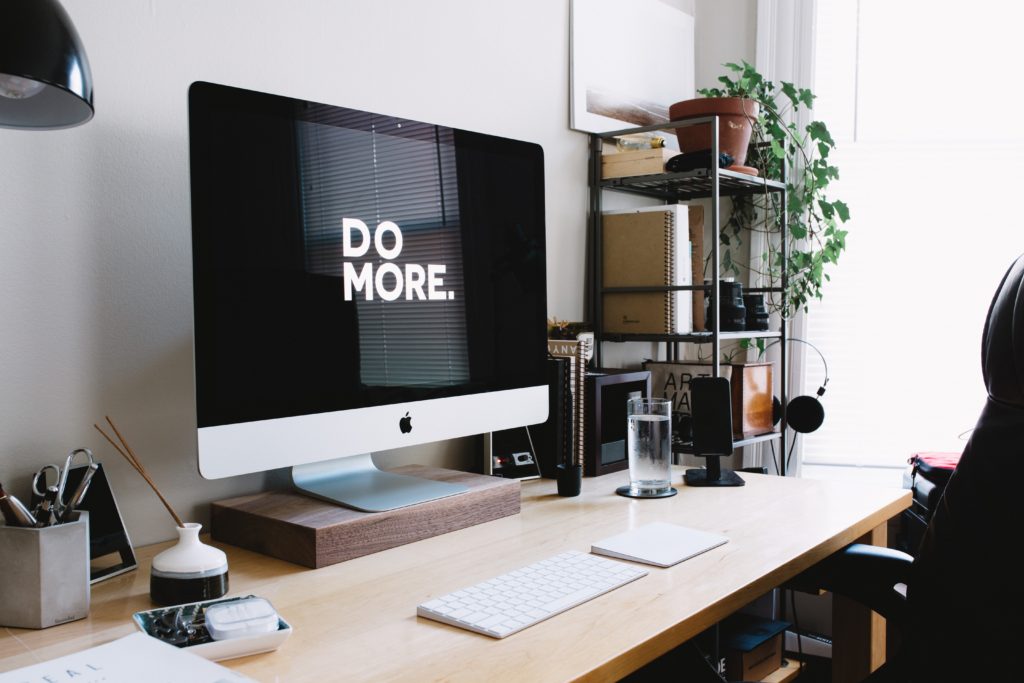 Great inspirational quotes for entrepreneurs that would make them think "outside the box" and achieve greater things for mankind!
1."You can build your own things that other people can use. And once you learn that, you'll never be the same again." – Steve Jobs, Founder Apple.
2."Logic will get you from A to B. Imagination will take you everywhere." -Albert Einstein, Physicist.
3."Chase the vision, not the money; the money will end up following you." -Tony Hsieh, Zappos CEO.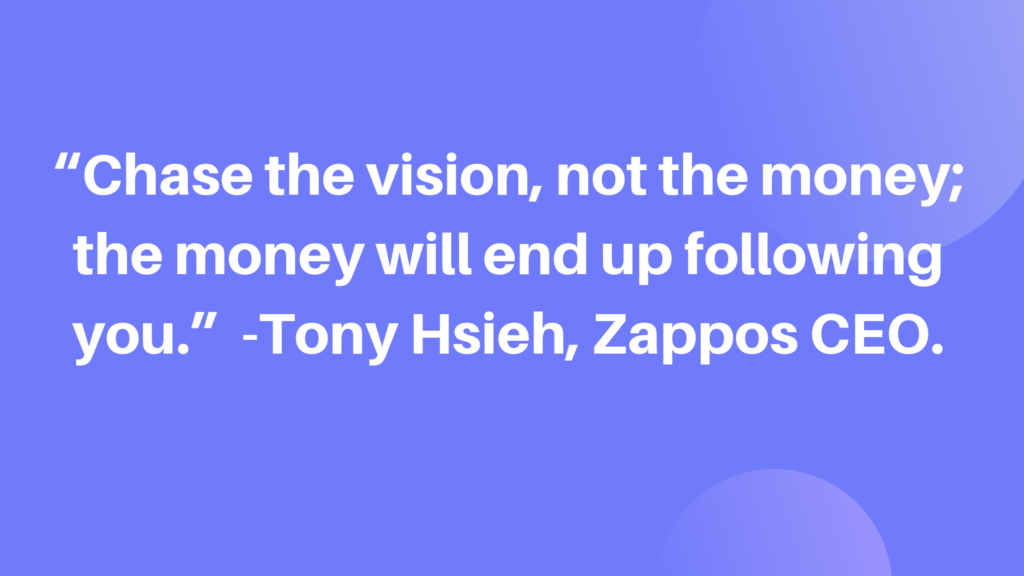 4."Anything that is measured and watched, improves." – Bob Parsons, GoDaddy Founder.
5."There are a lot of things that go into creating success. I don't like to do just the things I like to do. I like to do things that cause the company to succeed. I don't spend a lot of time doing my favorite activities." -Michael Dell, Dell Computer Founder.
6."Don't worry about failure; you only have to be right once." –Drew Houston, Dropbox Co-Founder and CEO.
7."A man who dares to waste one hour of time has not discovered the value of life." — Charles Darwin, English naturalist.
8."I knew that if I failed I wouldn't regret that, but I knew the one thing I might regret is not trying." – Jeff Bezos, Amazon Founder.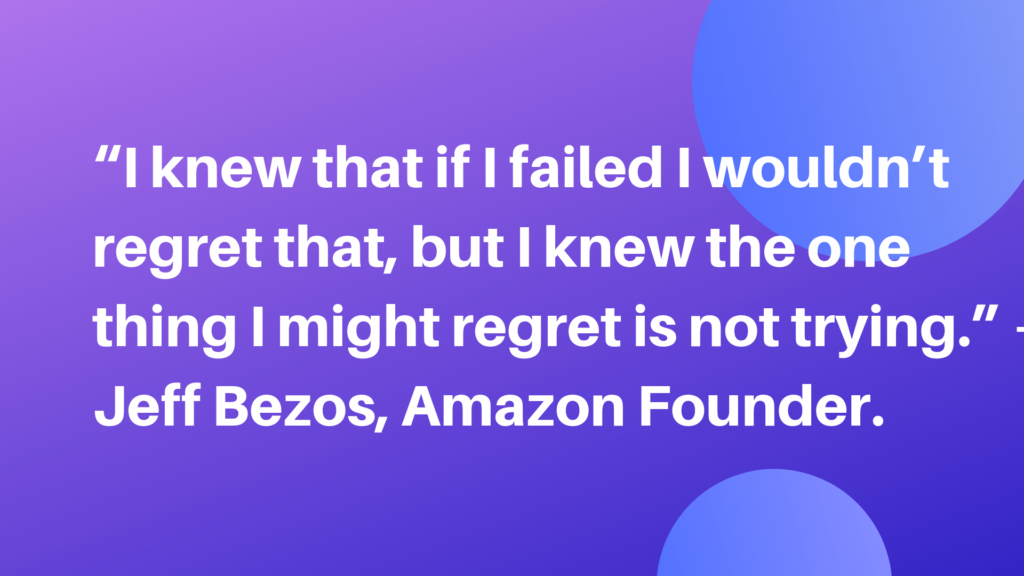 9."I hated every minute of training, but I said, 'Don't quit. Suffer now and live the rest of your life as a champion.'" – Mohammad Ali, Boxing Legend
10."If you're starting something on your own, you better have a passion for it, because this is hard work." -Sallie Krawcheck, Co-founder of Ellevest
 11. "Many of life's failures are people who did not realize how close they were to success when they gave up." -Thomas Alva Edison, Inventor.
12."The fastest way to change yourself is to hang out with people who are already the way you want to be." — Reid Hoffman, LinkedIn co-founder.
13. "The way to get started is to quit talking and start doing."  –Walt Disney, Co-Founder, Disney.
 14."Always deliver more than expected."  –Larry Page, Co-Founder, Google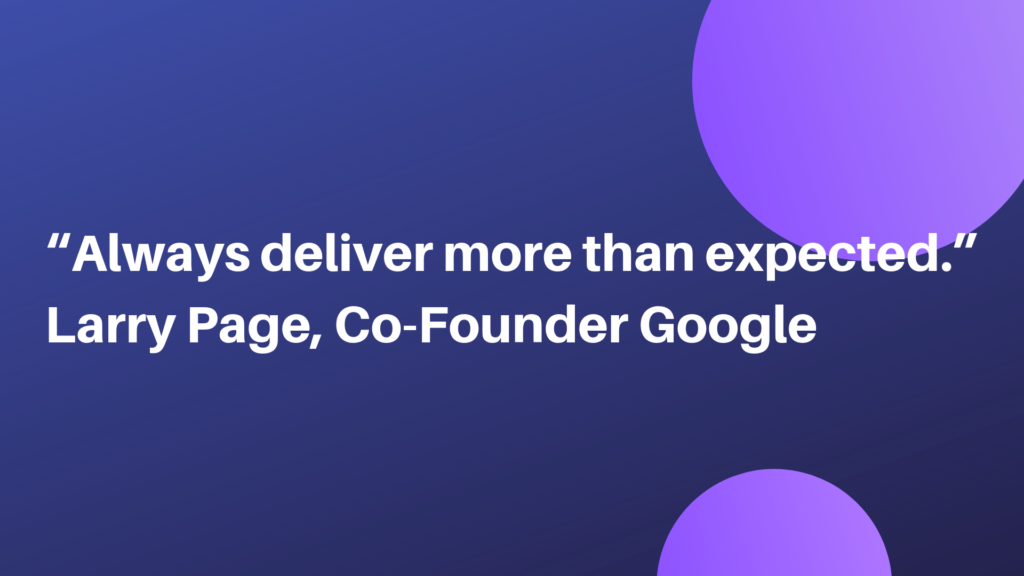 15."Always treat your employees exactly as you want them to treat your best customers." – Stephen R. Covey, Author.
16."One can get anything if he is willing to help enough others get what they want." –Zig Ziglar, Motivational Speaker and Author.
17."All our dreams can come true, if we have the courage to pursue them." Walt Disney, Co-Founder, Disney.
18."Whether you think you can, or think you can't – you're right." – Henry Ford, founder of the Ford Motor Company
 19."A ship in the harbor is safe, but that is not what ships are built for." – John A. Shedd. Chairman, Marshall Field & Company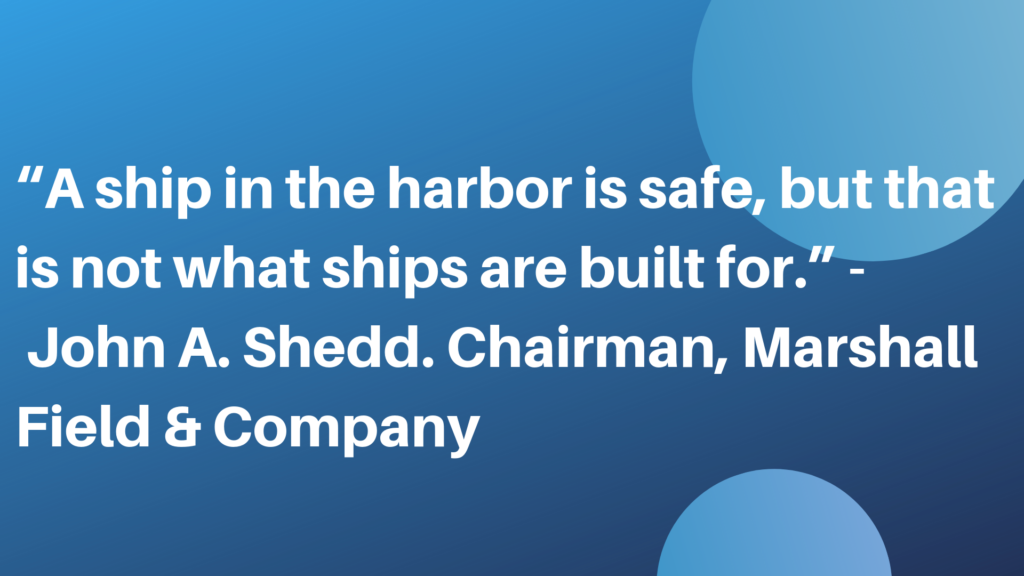 20."An entrepreneur is someone who has a vision for something and a want to create." — David Karp, founder, and CEO of Tumblr
21."Business opportunities are like buses: there's always another one coming." -Richard Branson, Chairman and Founder of Virgin Group
22."The secret of getting ahead is getting started." -Mark Twain, Writer.
23."A person who never made a mistake never tried anything new." -Albert Einstein, Physicist.
24."I've missed more than 9,000 shots in my career. I've lost almost 300 games. 26 times I've been trusted to take the game's winning shot and missed. I've failed over and over and over again in my life and that's why I succeed." – Michael Jordan, NBA Hall of Fame.
25."Education costs money. But then so does ignorance." – Sir Claus Moser, British statistician.
From Napkin Sketch to Multi-Million Dollar Exit: How to Launch, Grow and Sell a Startup
Discounted to just $19.99 (75% OFF)
Click here to access the OFFER