March 19, 2019
Learn the essential skills for entrepreneurs, from launch to exit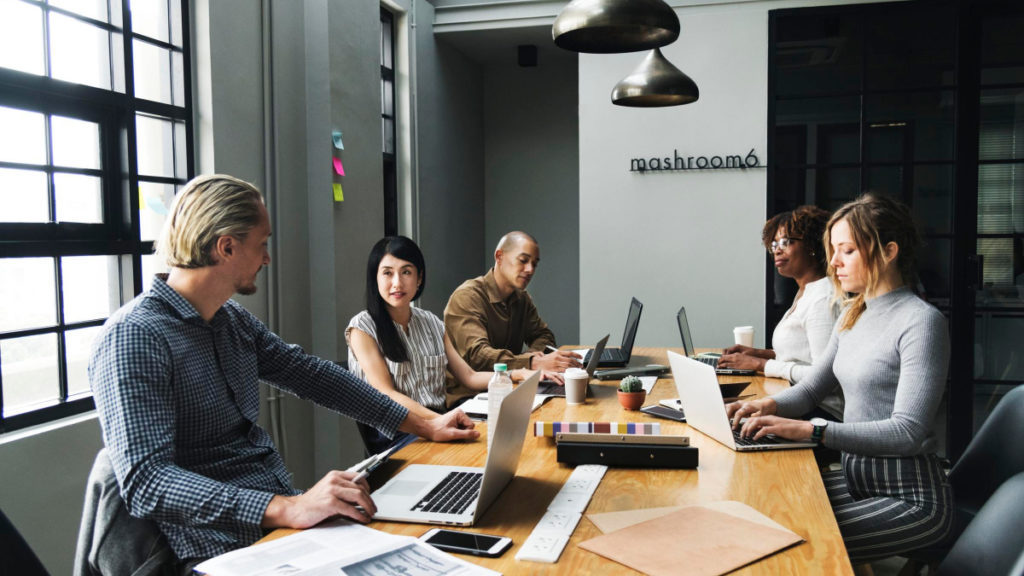 1. How to Come Up With Killer Business Ideas?
Most of the remarkable businesses we see today started as miserable failures. It was only through trial and error most of them attained success. So the so called "excellent " business ideas are rarely an instant success. Refining a business idea into something really special is a process of trial and error, which involves certain stages of systematic thinking.
Evan Kimbrell, the founder of "Sprintkick" has put together an excellent course to take you to where you want to be with your venture.
It is interesting to note that he has a clientele that varies from 1 man start-ups to billion dollar Fortune 100s such as Dick's sporting goods, Wal-Mart, GNC etc. He was also a venture capitalist at "Juvo Capital" based at Los Angeles.
What will you learn?
You will learn how to assess an idea's marketability, spot market inefficiencies, employ new disruptive business models, understand the process of developing and improving business ideas, how to use the web app-"the idea generator", the scratch pad, how to build your idea list, the areas to isolate and target, the 5 types of innovations , the 3 business types, how good your idea has to be?, what are the different ways of coming up with ideas?, a comprehensive list of business models, how to evaluate and test? and idea frame work and value of ideas
Where can you learn the skill?
2. Outsource Your Idea & Launch Your Business For 1/4 Of The Price
Acquire the skills to launch your business idea in a very short time by utilising the prospects of outsourcing.
Did you know that some of the popular brands, like Slack, Skype, and GitHub started by outsourcing their product development. This makes sense if you have a great tech idea, but don't have the technical expertise to make it happen. Whether it is customer service, advertising, testing, programming, or any other facet of a business, it is paramount to know how to take advantage of outsourcing to help keep your company on a budget. This course presented by Evan Kimbrell will teach you exactly that.
What will you learn?
Build, conceptualize and map out your idea in an easily understood way, take your idea and generate visual wireframes and prototypes, test and collaborate on your ideas, messaging freelancers and following the best practices, write job descriptions that bring in the best bids, choose the finest possible long term team, legality with outsourcing, employ 10 advanced techniques for getting the best price and cutting your development time in half etc.
Where can you learn the skill?
3. Evan Kimbrell's Business Launching Bundle
This course bundle consists of 7 courses put together, which are –
1.Introduction to Entrepreneurship
2. Outsource your idea
3. Idea Validation
4. How to come up with killer business ideas
5. Create a Minimum Viable Product in a day
6. Master outsourcing- Get the best price and save time
7. The Complete Guide to Run a Mobile App Dev Business – From Novice to Professional
What will you learn?
Understanding the business life cycle, the different types of income, The process of opportunity recognition, The different paths you can take – lifestyle entrepreneurs, start-up founders, social entrepreneurs, other side businesses etc., Disruptive business models, 5 types of innovation, The Fit Quadrant, Problem based business ideas, Coming up with strategy and scope, Building a low fidelity wireframe, Running a competitor analysis, Setting up a Launch Rock page, How to run a customer interview correctly?, Setting up ads in Google and Facebook etc.
Where can you learn the skill?
4. From Napkin Sketch to Multi-Million Dollar Exit: How to Launch, Grow and Sell a Startup?
Learn the vital skills to transform your idea Into a Big Brand!
Karl House and Ben Lee explain the inside tips and tricks of running a start-up that has led them to multi-million dollar acquisitions. They show you every step of starting a business, from discovering the idea, to raising finance, to hiring a team and ultimately exiting with a massive profit. It is interesting to note that House and Lee have both launched start-ups, skyrocketed them to profitability and also got those ventures sold for millions of dollars. Get the bonus pitch decks, an operational plan and other Fan-Bread company assets, get into the Rootstrap Together Slack group and Ben and Karl podcast video and receive a bonus- First 100 Guide and $600 development credit.
The instructors for this course is Karl House and Ben Lee. Karl House is the Chief Revenue Officer of StackCommerce and former CEO and Founder of FanBread, which was later sold. Ben Lee is the founder of Rootstrap, an award-winning development studio that builds digital products for big-brands, founders and celebrities. He is also the former CEO and Founder of AttackSheets.
What will you learn?
Discover what it takes to take the leap and build a prototype, Learn how to create a fundraising deck, Understand the accelerator experience, Find out how to raise capital & build a team, Define your target audience, Learn the art of branding, How to build a team and so on
Where can you learn the skill?
From Napkin Sketch to Multi-Million Dollar Exit: How to Launch, Grow and Sell a Startup
Discounted to just $19.99 (75% OFF)
Click here to access the OFFER
5.Growth Hacking with Digital Marketing Masterclass
Turn into an authentic Marketing Strategist with a profound understanding of the best Tools & Analytics.
Do you want your web company to be on par with or even compete with the Silicon Valley tech giants? Well, then you need to reason and market like them. This course will get you on all the crucial digital marketing tools currently on the market, such as Google Analytics, MailChimp, AdWords etc. If you can reason and market like a growth hacker, you can level-up the playing field, and plan on building a business like a boss. These business tools are based on studies conducted from establishments such as Stanford, MIT and Harvard, presented in an attractive format optimised for best learning experience.
What will you learn?
What is Growth Hacking?, You will learn to use lean analytics, web traffic metrics, digital conversion funnels, perform LTV and CAC calculations etc. , Use key marketing tools such as persona development, target market interviewing and buying centre analysis, Develop analytical skills that will enable you to understand what's working, where it is working and the changes needed., Explore web traffic analysis & lean analytics, Design & track digital conversion funnels, Build a user-centric approach to marketing through the social media marketing landscape, SEO for content marketing, Learn automated email marketing strategies and use platforms to manage a subscribers' list, Paid, acquisition and online advertising etc.
Where can you learn the skill?
6.Secrets from Silicon Valley
Learn to endure, develop and blossom with priceless Insights from 15 Top entrepreneurs
We all know that Silicon Valley is synonymous with innovation. Enticing the greatest entrepreneurial minds in the world, Silicon Valley is the world's start-up focalpoint. Creative LIVE gets you straight entry to the innovative thinkers behind this authoritative community. It doesn't matter if your business is a one man operation or a 50 people organisation, you are going to learn how to endure, develop and thrive directly from founders who have done all that. After going through the lessons, you will discover the strategies adopted by the greatest success stories of our time
What will you learn?
How to move quickly from idea to action , explore creating a great website on a budget, explore the art of asking a question, learn how to get more done etc.
Where can you learn the skill?
7.The Entrepreneur's Guide to Pitching Clients & Getting Sales with Peter Corbett
The journey that a start-up has to take to reach where it starts making a steady growth can seem a herculean one at times. To get name recognition and scale up your business, you need to get bigger clients which may seem impractical. Peter Corbett- a successful entrepreneur has lived this tussle and developed his venture iStrategyLabs into a multimillion dollar brand. So get into the class and Peter will advice you on how to price, pitch and create a statement of work. You are sure to arm yourself with a step-by-step playbook that shows how to secure bigger clients and a toolkit of ideas to help you as you thrive in your venture.
What will you learn?
How to prospect a client, prepare a tailored pitch and land meetings, how to assess the work that needs to be done and close the deal, how to run projects and exit elegantly once they're completed etc.
Where can you learn the skill?
8. The Personal MBA: Getting Results with Josh Kaufman
In the the Personal MBA course, Josh Kaufman demonstrates the nitty-gritties of running a successful business. In the Getting Results workshop, he will guide you to the next level where-in he reveals authoritative systems and strategies for becoming more productive, creative, and thereby reaching your goal regardless of your type of business.From learning new skills quickly and efficiently, to being efficient and with less stress, to creating and elevating the systems that will drive your business forward, "The Personal MBA: Getting Results" presents freelancers, entrepreneurs, and managers the essential tools to flourish in extremely competitive and quickly changing situations.
Before developing "The Personal MBA" full-time, Josh worked in brand management for Procter & Gamble's Home Care division, where he led multi-million dollar assignments that comprised P&G's entire value chain, from new product development to bringing in-store marketing campaigns for important customers like Walmart, Target, and Costco. Prior to leaving P&G, Josh led the development of P&G's global online marketing measurement strategy.
What will you learn?
Determine principles of acquisition and learning, Learn 4 methods of completion, Learn effective communication tools, Analyze and improve systems and so on.
Where can you learn the skill?
9.Build Your Influence, Build Your Business ,with Shari Alexander
Get trained in the art and science of influence by Sharí Alexander. In "Build Your Influence, Build Your Business", you will acquire observation and communication skills that will make you more credible and influential, in both work and in life. Get acquainted with conversational persuasive techniques that creates strong business connections that are essential for persuasive communication. Sharí will support you in developing effective ways to assert your authority and make sure you are heard and understood without losing the admiration and respect of your listeners.
What will you learn?
Begin to build your influence, Learn the 3 stages of being highly influential, Hack your own body language, Discover how to build rapport, Build your influential strategy etc. You will also learn mind blowing observational techniques that will help you interpret influential signals that you have missed earlier. Shari will also walk you through the essential influential process that will help you close more deals, motivate groups, and build stronger relationships. Moreover you will develop your observation skills and more precisely read and assess others.
Where can you learn the skill?
10.Create Your Ultimate Business Plan with Carolina Rogoll
If you are on the look out to start a business or already have an established venture, and have to write a business plan, the idea can be really overwhelming. Nevertheless, you actually need a road map to take your business on the right track. Learn to create a great business plan that is proven to take some prominent brands to success. In this training Carolina will walk you through different stages on creating a business plan with the cutting edge template presented by her. When you finish this short course and follow all the steps, you will have a great business plan you can share, reference and use immediately. Even if you have a great strategy, you still need a functional plan to make it into a reality
Carolina Rogoll has been developing some of the world's most adored brands at Procter and Gamble for more than 10 years. She has a passion for building attractive brands, crafting award-wining advertising and has a robust track record in business coaching and management. She has been on the faculty of the first-ever Masters in Branding program at the School of Visual Arts in New York City since 2011, where she formed the inaugural and very popular brand management seminar. She is the author of the blockbusting book, "STAR BRANDS: A Brand Manager's Guide to Build, Manage & Market Brands" where she introduces the Star Brand Model, which is an established and effective five-step route for developing remarkable brands.
What you will learn?
Discover what makes you unique, understand your competition, make financial projections and court investors, discover how to track your success.
Where can you learn the skill?
11. 101 Crucial Lessons They Don't Teach You In Business School
As a matter of fact, Business schools spent a lot of time and effort on the business management theory. However, many of them disregard the simple practical areas such as connecting with and networking to discover the right prospects and customers. This program is led by award-winning professor, author and venture capitalist Chris Haroun. "101 Crucial Lessons They Don't Teach You In Business School" is packed with advice, tips, and lessons for those very things left out in a usual MBA program. On completing through the course, you will attain the required skills to get a meeting with anyone, get high on the career ladder and even reinvent yourself based on the understanding Chris has acquired after working and networking with some of the greatest names in the business world such as Marc Benioff ,Bill Gates and Warren Buffet.
What you will learn?
Discover the best management and sales practices, Understand how you can get a meeting with anyone, Importance of relationships more than product knowledge, Gain advice and lessons from the world's biggest leaders, like Warren Buffett and Bill Gates, Significance of taking advice from successful people, Learn business tips from an expert who has raised and managed over $1 billion in his career, Importance of thinking different, Learn how to best navigate corporate politics and lead with confidence.
Where can you learn the skill?
Like this deal? Check out here for some awesome price drop !