March 5, 2019
The 10 Best Books For Entrepreneurs Starting A Business in 2019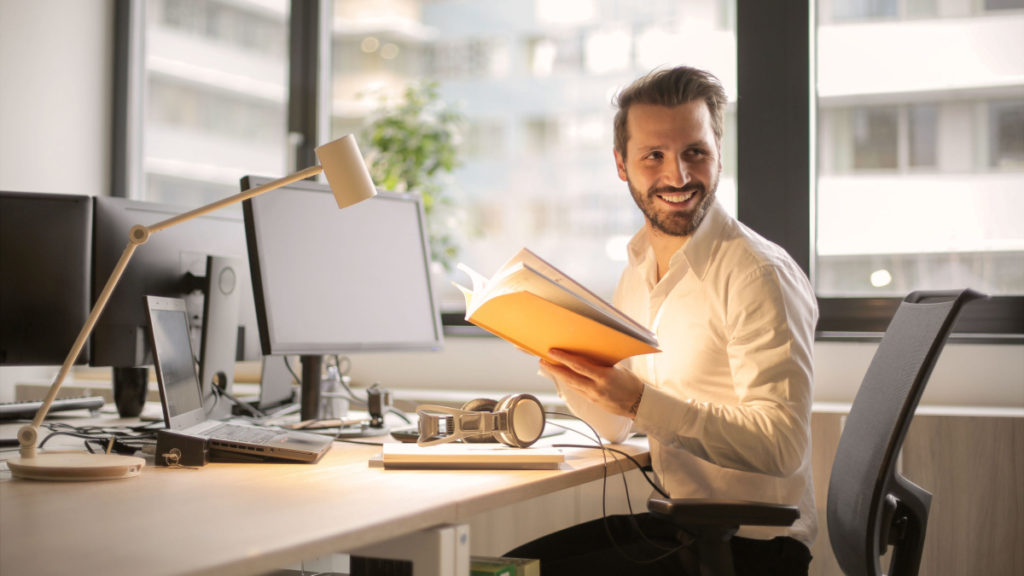 These are proven to be some of the best books for entrepreneurs starting a business by leveraging the power of information economy and crucial advice from seasoned business people.
1.How to Set-up Your Business with Under $1000 by Dan Fleyshman
Dan Fleyshman is an entrepreneur, philanthropist and more popular for being the youngest founder of a publicly traded company in history.
When he was in secondary school, he started a licensing company and trademarked the phrase "Who's Your Daddy?" which made him a multi-millionaire. In his early twenties, Fleyshman launched the much talked about "Who's Your Daddy" energy drink line and apparel brand that became a huge success and very rapidly reached millions of dollars in sales.
Now he funds his own charity,modelcitizenfund.org, that supplies emergency backpacks to homeless people.
How To Set-Up Your Business For Under $1000
What you will learn from the book?
Dan Fleyshman, in his book "How To Set-Up Your Business For Under $1000" emphasizes two important things for success which are clarity of focus and organised action. It can be used as a reference guide an as a motivational content. He gives practical tips on what resources are needed to spearhead your business for ultimate success. He also uncovers the importance of certain resources that could help you strategize and take quick action in your venture. "How To Set-Up Your Business For Under $1000" will help you kick-start the business venture you always wanted to do and guide you in reaching your goal!
Read the book to master the pre-requisites to launch your business.
2. Side Hustle by Chris Guillebeau
Chris Guillebeau is a New York times bestselling author, a wildly successful blogger with 1 million unique monthly visitors a month, creator of "side hustle school" podcast and has learned a lot by travelling to 193 countries.
"The side hustle economy is here to stay. It's a social revolution that can improve our collective well-being and broaden our cultural approach to work. From security to extra income to confidence to fun, there are many benefits to a hustle. And when you start quickly and keep costs low, there's very little risk" Chris Guillebeau
What you will learn from the book?
Creating a side hustle can become a cumbersome activity at some point of time. Sometimes, you would feel the business is not scaling to where it was estimated to be. In his book –Side Hustle, Chris Guillebeau writes about the importance of taking the right steps to save a lot of time and scale at a faster pace.
Work Like an Immigrant: 9 Keys to Unlock Your Potential, Attain True Fulfillment, and Build Your Legacy Today
Side Hustle is a accelerated plan to take you from a napkin idea to generating income in under a month. There are options, when you create income through various avenues. The Side Hustle is the new job security, be it used for earning some extra cash or if it is started with the intention of replacing your current job.
People talk about their million-dollar ideas. Nevertheless, only a hand few of them take the initiative to develop their ideas. According to Chris, a lot of side hustlers never reach success even though it is at their threshold, simply because they overlook certain important elements such as testing the product/idea, tracking the metrics and systemizing the workflow.
To build a side business and earn extra money, without quitting your day job, read the book.
3. Work like an immigrant by Carlos Siqueira
Carlos Siqueira is an author, inspirational speaker and business mentor who believes that even if you are very wealthy, there is someone who has more than you and even if you are too poor, there is someone who has less than you. More than wealth, he believes in taking the initiative to bring many variables together to grow into the best leaders that can change the world.
Work Like an Immigrant: 9 Keys to Unlock Your Potential, Attain True Fulfillment, and Build Your Legacy Today
What you will learn from the book?
In this book Carlos writes about the 5 important elements that would help you to go from point A to B , so as to reach your ultimate potential and shape your legacy.
1. Control your mind, control your destiny
2. Do it
3. Persistence
4. Collaboration
5. Communication
Get the book to learn more about Carlos's 5 keys for being the best leader you can be.
4.From Here to There by Thane Marcus Ringler
Thane Marcus Ringler is a speaker, writer and coach and a former golfer.
Thane used to be a professional golfer for 4 years and has moved on to become an author, coach and speaker.
In his book, From Here To There: A Quarter-Life Perspective on The Path To Mastery, Thane segments the mental structures and representations he used to dominate when he was a golfer. A major part of the work, Thane follows today comprises of personal development and performance-based coaching.
What you will learn from the book?
In his book, Thane writes about how we can dominate any skill or discover any area of knowledge reading from his experiences.
It is interesting to note that Thane's book branches from the following quote by Oliver Wendell Holmes Jr., who was a Supreme Court Judge: "For the simplicity that lies this side of complexity, I would not give a fig, but for the simplicity that lies on the other side of complexity, I would give my life."
From Here to There: A Quarter-Life Perspective On The Path To Mastery
Thane discovered so much worth from the above quote, which inspired him to create this practical outline to work towards mastery:
Simplicity – Complexity – Simplicity
Thane's book will take you you through this groundwork, and the stages involved, so as to guide you in achieving mastery in the field you have chosen.
To learn more about Thane's formula for pursuing mastery, read the book.
5. Dear Founder by Maynard Webb
Maynard Webb is a New York Times bestselling author, former COO of eBay and founder of Webb Investment Network.
"What's important is not that you have these blows, or how big they are, but instead it's how you deal with them and what you learn from them. In my career, and in my life, I've found that what derails one person can barely put a dent in another."
Maynard Webb
What you will learn from this book?
In his book "Dear Founder" Maynard Webb advices about the paramount importance of avoiding certain mistakes that could be avoided whether you are starting a business, own a business, or even work for someone. Maynard says the The best way to defeat competition is to hyper focus on what you are great at.
Dear Founder (International Edition)
To become world class in any industry, find who is the best in the world for that product or service and discover ways to reach there. Moreover he teaches about funding a venture, dealing with competitors, leading a team etc. He also says that if you want to build an amazing company you have to be great at what you are doing. Truly a great book for entrepreneurs who want to start a business by avoiding crucial impediments. Read the book here.
6. "Way of The Wolf" by Jordan Belfort
Jordan Belfort is mainly popular for his infamous activities in the Wall Street during the 80's when he employed and trained more than thousand sales people which led to the sales of around 1 billion in penny stocks. He spent nearly 2 years in prison and later wrote this book which is in-fact a biography of his life and was also made into a major blockbuster movie. Above all this, Jordan is considered as one of the best sales trainers on the planet.
What will you learn from this book?
Jordan's "Way of the Wolf" is simple. He says, the shortest distance between two points is a straight line, which is also true for your sales process.
stage 1: gather intelligence
stage 2: magnify their pain.
stage 3: pitch logically.
stage 4: pitch emotionally.
stage 5: close the sale by answering objections and portraying a positive image of the future.
Way of the Wolf: Straight line selling: Master the art of persuasion, influence, and success
Jordan mentions about sales being the most important skill you can learn as it has an influence on every areas of our lives. Sales person trying to close a deal, mother trying to influence her children to keep their room clean or politicians trying to influence his constituency to vote for him. It stands out in everything we do, from business to personal aspects of our lives, to influence, persuade and close the deal.
To learn more about getting ready to sell anything to anyone at anytime read the book.
7. "Blitzscaling" by Reid Hoffman
Reid Hoffman is the co-founder & former CEO of Linkedin and has served on board of directors of Paypal, Zynga, and Shopkick. He is the general partner at Greylock Partners.
"When a market is up for grabs, the risk isn't inefficiency-the risk is playing it too safe"
Reid Hoffman
Blitzscaling: The Lightning-Fast Path to Building Massively Valuable Companies
What you will learn from this book?
This is a time when technology has shot forward at a superfast pace and have seen many Silicon Valley business wonders. In fact, it is the era of blitzscaling. Few brands that have caused disruption in the market, breaking all the conventional ways of serving customers is Amazon, Facebook, Uber, eBay, AirBnB etc. Blitzscaling is the process by which these brands grew globally at such an alarming speed. By being remarkably innovative on the business models and capitalising on a unique market opportunity, it is possible to blitzscale your venture to extraordinary success.
Read the book to learn all the "Big Ideas" to use in your business.
8. "The Power of Habit" by Charles Duhigg
"Champions don't do extraordinary things. They do ordinary things, but they do them without thinking, too fast for the other team to react. They follow the habits they've learned". Charles Duhigg
Charles is a pulitzer prize winner journalist, New York times bestseller of "the power of habit" and "smarter faster better"
What you will learn from this book?
This book will teach you how to disrupt bad habits and embrace better ones. Habits are a three step loop, comprising of a trigger, followed by an involuntary response, and lastly an incentive for that response. Few of them are healthy loops, such as taking your hand off if you touch a hot ironbox.
The trigger in this scenario is "heat". Response to that is- pull your hand off that hot surface. Reward- not burnt. However, if you take habits such as unhealthy eating, negative thinking, too much of alcohol intake etc. and run it through the loop and recognise the trigger, response and reward, we can change our business and personal lives for the better.
To master and follow crucial habits, read the book.
9. "Thrive" by Arianna Huffington
Ariana Huffington is a journalist, a NewYork Times bestselling author and better known as the founder of Huffington Post, which is a trusted online newspapers on the planet. In 2011 it was bought by AOL for more than 300 million dollars.
"We may not be able to witness our own eulogy, but we're actually writing it all the time, every day. Arianna Huffington
What you will learn from this book?
Arianna writes about the "third metric" in this book. Currently the benchmark for success is money and status, but Arianna says in order to have a fulfilled life we need a third metric which includes-
Well-being , Wisdom ,Wonder , Giving.
You may have so many dreams and aspirations in life, but to realise them it is important to pay attention to the basics such as energy, wellness and relationships. Arianna also shows how to stay calm and manage your time efficiently even when things are going against you.
To Thrive and reach your full potential read the book.
10. "Rich 20-Something" by Daniel DiPiazza
Daniel DiPiazza is an entrepreneur, videographer and author. He started the "Rich2oSomething" platform to help those who strive to make the most of the fast paced information sharing and become entrepreneurs. He recognised that entrepreneurship needs a lot of self education than the formal qualifications from universities.
Rich20something: Ditch Your Average Job, Start an Epic Business, and Score the Life You Want
What you will learn from this book?
Daniel says becoming an entrepreneur is a process . He shows how freelancing is a great step towards entrepreneurship. He uncovers how over a period of time, all the experience generated, relationships made etc. should be used for a wider benefit of the world.
He writes about the importance of exploiting the information economy and shares the lessons he has learned and how to use their distinct areas of expertise to accomplish their own business ideas.
For a faster and smart entry to entrepreneurship, read the book.